Simple and Basic Neckband (עטרה) for your Tallit (טלית)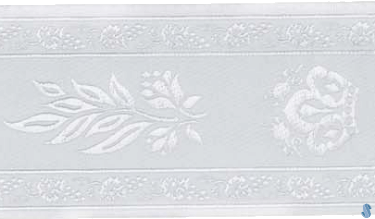 Creating your own Tallit? Repairing your Tallis?
Purchase a stitched atarah and transform your tallit into a beautiful complete masterpiece
This item comes already included with most Tallits, except the Turkish Tallit.
Attaching this Atarah onto a Tallit
You may add the service of sewing on a Atarah onto a Tallit to the cart if you want it done. If you are purchasing more than one Tallit, please indicate in the comments box (during checkout) which Talis you would like this Atara sewn on to.