Jewish-themed Sillybandz: The more you buy, the more you save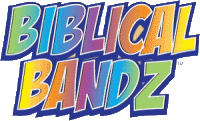 Kids, Parents, Grandparents and even Rabbis are scouring stores and the Internet to get their hands on rubbery little bandz shaped like Jewish Holidays, Noah's Ark, Aleph Bet, Shabbat, Jewish Symbols, and more.
A great way to educate Jewish kids throughout the world in a fun and exciting manor.
Made of 100% silicone. Each Silly Band color can vary slightly from the picture. These are not recommended for children under 5 years old.
---
Lowest Price in the Market!
See how much you're saving with Judaica Savings: Biblical Bandz (the makers!) charge $5.95, Judaism charges $5.95, J. Levine Co. charges $5.95, ModernTribe charges $5.95.
---
This item is being shipped via US Mail, when you select UPS Ground. If you select any shipping service above Ground (i.e. 3-day, overnight, etc.), the selected carrier/service will be used.