ערבה או ערבות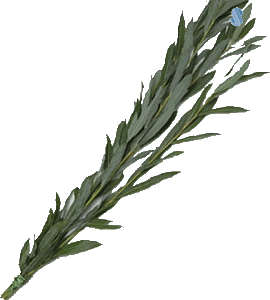 The Jewish holiday of Sukkot/סוכות incorporates a ceremony for waving the Arba Minim together in all directions. The Aravot are one of the four species along with the Lulav, Etrog and Hadassim.
Use
The Aravot are special in that at the end of the 8-day holiday [or 7 days in Israel], they alone are used on the one additional day for celebrating the bounty of this harvest period called Hoshanah Rabbah. On this last day, the two Aravot branches are supplemented with 3 more to form a bundle of 5 branches which are then beat on the ground after special prayers are read. The reasons for this custom are found in Kabbalah and include prayers for the speedy arrival of the Moshiach.
History
During the temple period, Aravot (aka Aravos) were also placed around the alter with their tops bending over the alter each day of the Sukkot holiday.
Read Wikipedia on Aravot
Quality Control
This item is packed for optimal storage until use, with free easy-to-follow English instructions and explanations for storage and usage are included in every order.
Shipping
Our warehouses throughout the United States (New York, Los Angeles, and more) allow us to practically guarantee that your order will arrive on time and fresh for the Sukkot holiday.
---
Please note: this item is included when you order any of our Lulav and Etrog Sets.