Traditional Sechach (סכך) for Your Sukkah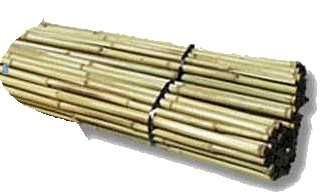 Sechach (or Schach, Sukkah) is the covering (roof) of the Sukkah.
Simply place these durable Bamboo Poles on top of your Sukkah.
Sold in bundles of 25 poles. Please do not order half bundles.
Of What Materials May Sechach be Made?
Shipping/Delivery
Prices does not include delivery and shipping fees. After placing your order, we will calculate the shipping rate and bill you separately. Please call (347) 234-5832 with any questions.