Mehudar Sechach (סכך) for Your Sukkah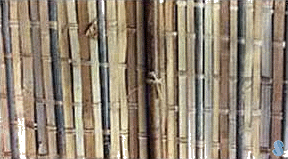 Sechach (or Schach, Sukkah) is the covering (roof) of the Sukkah.
Mehadrin (מהדרין) Mat, like the standard Bamboo Mat, made from real bamboo, but laced and tied with earth-grown material. There is a full size bamboo pole every 12 inches for added support. Roll up and store in FREE storage bag included with every Bamboo Mat
Shipping/Delivery
Prices does not include delivery and shipping fees. After placing your order, we will calculate the shipping rate and bill you separately. Please call (347) 234-5832 with any questions.