Complete Arba Minim Sets :: Set of the 4 Species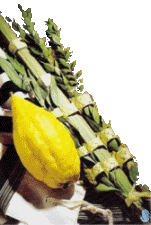 Prepare for the festival with a better Kosher set of Arba Minim / ארבעת המינים.
Esrog prices are for a complete Arba Minim sets, including:
A Lulav (palm) [Hebrew: לולב],
A Esrog or Etrog (citron) [Hebrew: אתרוג],
Vacum packed Hadassim Meshulashim (myrtles) [Hebrew: הדס, הדסים, משולש, משולשים], and
Vacum packed Aravot or Aruvos (willows) [Hebrew: ערבה, ערבות].
Kosher: Certified
All bearing their own Kashruth endorsements. Each Lulav comes accompanied by a traditional Hadassim and Aravos holder and a plastic bag. All Esrog orders are professionally packed in foam to virtually eliminate damage during shipment.
See list of companies and certificates of Kashruth
Shipping
We ship all order via UPS just before Yom Kippur, so they arrive to you fresh, and stays fresh throughout the Yom Tov.
All arba minim sets are professionally packed in foam to virtually eliminate shipping damage, and are accompanied by your complementary English-language instructional booklet.
Please note, order laying for more than 3 days with UPS, may loose it's freshness. Judaica Savings recommends that you get the 2-day shipping option, if you live too far that Ground with take more than three days.
Caring for your Sukkot Set
We strongly recommend you place the Haddasim and Aravot in a refrigerator upon receipt of your order. The Etrog should be stored at room temperature.