An Array of Fast and Fresh Ideas to Brighten Your Cooking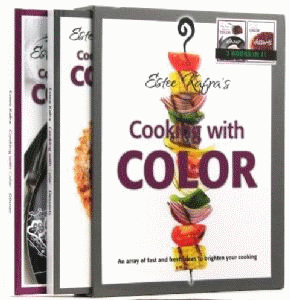 By Popular Binah Magazine Food Columnist and Author of Spice It Right!, Estee Kafra.
Delicious and easy new recipes, full of flavor and color.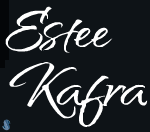 In her new book, Estee Kafra uses her unique flair to create easy recipes from ingredients that most of us already have in our pantry. The photographs are beautiful and inspired us to try many of her recipes.
It is not surprising that Estee was a professional photographer before she became the Food Editor of Binah Magazine. GKC made the Miami Ribs, Sesame Salmon, Breaded Salmon Skewers, Chickpea and Couscous Salad, Green Bean Salad and the Spicy Pumpkin Cake. Every recipe impressed us, not to mention our families (a tough crowd!) and our guests. We spoke to Estee Kafra about her book, I am honored and excited that so many have responded to my new book with such enthusiasm. I hope that you, too, enjoy the recipes and get inspired to start cooking with color! I like to make the eggplant fries often, and the pomegranate pie on the cover has been a huge success. The granola is really superb and accompanies any of those bright, delicious fruits that are just begging to be eaten!
See details on each volume, and a hi-resolution image of the cover.