Personalize with Embroidery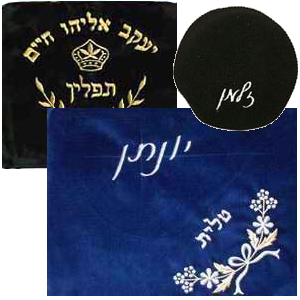 Add a personal touch to your:
Kippah
Tallis Bag
Tefillin Bag
Bimah Cover
etc.
A great idea for your own products, or when buying a gift. Add personalization through embroidering a name, organization name, message, or whatever your creative mind imagines.
To add personalization text, add text to comment box during checkout.