Hebrew Translation on the Bottom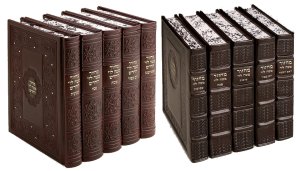 מחזור מטה לוי
This Machzor set, includes the complete set for Jewish holiday prayers (Rosh Hashanah, Yom Kippur, Sukkot, Passover, and Shavuot), and has Hebrew translation and commentary (לשון-קודש טייטש) on the bottom of each page.
The papers (pages) are carefully chosen. Not too white nor too yellow - for perfect contrast. Not too shiny nor too dull - for most fluent and easy reading.
All hebrew text and commentaries. Clear and attractive layout.