Hebrew Translation on the Bottom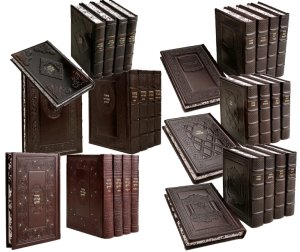 מחזור מטה לוי
For generations, the Machzor Matei Leivi was the primary Machzor used by the Jews for prayers during the best of Holidays and spiritual times like Yom Tov.
Unlike the older European editions of this Machzor, Kaftor Judaica has reworked the traditional Machzor Matei Leivi in crisp modern type and attractive clear page layout for easy and fluent reading for today's Jews on their Holidays like Rosh Hashana, Yom Kippur, Succos, Passover, and Shvuos.
This newly revised all Hebrew Machzor features clear concise instructions for the prayers so you can dedicate all of your concentration for the prayers itself, as well as a blend of precise translation, inspirational commentary, and scriptural sources, and of course, the full prayers recited during the Yom Tov.
There is also a special section in this Yom Tov Machzor that includes the laws of the prayer services in detail, customs and observances, and an introductory overview providing perspective and insight.
Durable binding, best quality paper, and great printing methods are some features that will make this set of Machzorim last you for generations. Besides, the paper and text colors and weight, as well as the font and size are carefully chosen for maximum clarity.
This Machzor has Hebrew translation and commentary (לשון-קודש טייטש) on the bottom of each page.