Comes with extra large talitote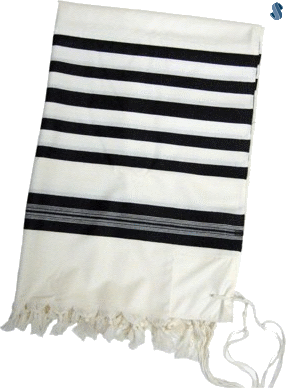 טלית כל הנערים
The Talis Kol Haneronim is the super-sized Talis where all the children get a blessing on Simchat Torah, all the children are called up to the Torah name by name and are brought under the Talis and get their Aliyah.
The Talis is 126" by 160" inches (3.2004 by 4.064 meter) made out of Meshubach wool, a very fine and strong wool.
The Talis comes with a Tote Bag (see image) for easy carrying keeping the Talis in good condition for the whole year.
Could also be used as a Chuppah.