ספר טיב האמונה מ'הרב גמליאל רבינוביץ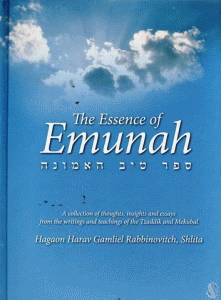 A collection of thoughts, insights and essays from the writings and teachings of the Tzaddik and Mekubal Hagaon Harav Gamliel Rabbinovitch, Shlita.
Originally written in Hebrew as ספר טיב האמונה, it was translated to English by Rav Dovid Vatch.
Cover designed by Brocha Mirel Strizoer.