Model #LASPBN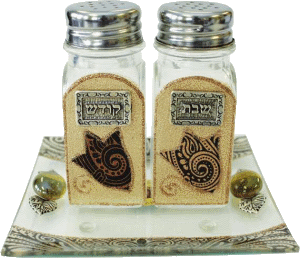 Blue elegant salt and pepper with appliques saying שבת קודש, hand-made of glass and crystal by Lily Art with a tulip theme.
Accompanied by a matching designed tray.
The salt and pepper shakers measures at 4 inches (10¼ cm) tall, while the matching tray is 4½ by 4½ inches (11½ by 11½ cm).