The Alexander Collection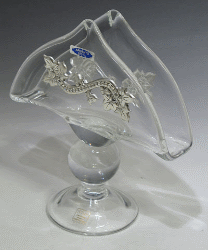 A great item for the elegant hostess, this unique napkin holder has a overall diamond-style Swarovski crystal body, with a stunning piece of sterling-silver flower.
Stands tall on a stem (leg).
Measures approximately 4½ inches (11½ centimeter) tall.
Subject to availability, item usually ships within 2-3 business days.