Quality Shabbat Lamp Oil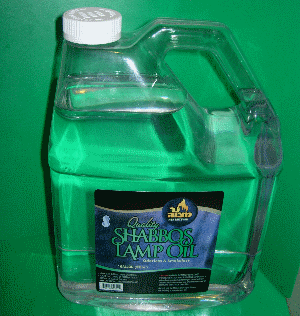 Larger Photo | UPC-A | EAN/UCC-13 | Warnings and Safety
Always leave a light on with this smokeless liquid paraffin wax lamp fuel.
Made of 99% pure liquid paraffin wax, Ner Mitzvah lamp fuel works with any refillable oil lamp or lamp fuel cartridge to provide hours of bright, soothing light without the mess of traditional candles.
Ideal for refillable lamps or torches.
Disposable Ner Mitzvah® liquid wax is a cleaner and more economical alternative to solid wax candles. These self contained, spit-safe cells contain 100% paraffin wax. Most sizes feature Snuff-It, a safety feature that allows the wick to extinguish itself if the wax is accidently knocked over.
High Quality
Odorless
Smokeless
Great for Shabbat use
Great for Synagogue use
No Shipping for 1-Gallon Paraffin
Due to high-volume of oil spilled in transit, this product cannot be shipped. Pickups only.