Includes Two (2) Free Tea-Candles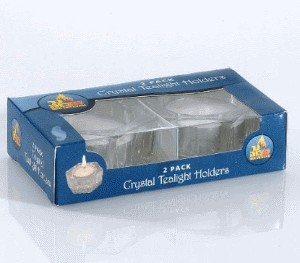 This wonderful travel set includes two (2) stand-alone crystal holders and two (2) free tea-light candles.
Read more about tea-lights.
Warnings and Safety
Ensure that candles are placed at least 4 inches (10¼ centimeter) apart from each other
Always place cup on fireproof object
Never leave burning candle unattended!
Keep out of reach of children!
Use at your own risk.