Hebrew Only or with English Translation - #361-364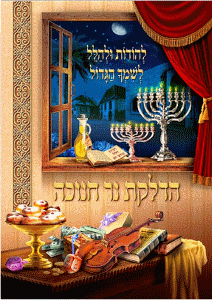 הדלקת נר חנוכה
This two-fold colorful Hadlakat Neir Chanukah with Zemirot for Chanukah, is available in a Hebrew-only edition, or with a simple English translation.
Personalization
Get this Folded Hadlakot Neir Chanukah personalized. Make your event memorable with this souvenir. Every year when used during Chanukah, your guest will read on the cover that they got it at your wedding, Bar/Bat Mitzvah, etc.
See all personalization options.