The Adventures of the Levy Family #1: Lower East Side I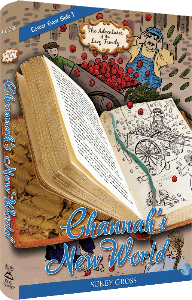 Popular Teen Author, Sukey Gross, is Back!
A brand-new series features the Levy family and their arrival in the U.S.; the Lower East Side at the turn of the century; the Johnstown Floods; and much, much more!
You will enjoy reading about Channah and Henny, Herschel and Mutty, and the rest of the lovable characters that make up this book, as they go about their everyday lives and some not-so-everyday adventures.
First in a series.
Book cover and design by Zippy Thumim; Illustrated by Devora Rachmani; Cover illustrated by Shaya Schonfeld.